Leadership Embodiment Program
Body-Mind Awareness for Conscious Leadership
"HOW WE SIT AND STAND CHANGES THE WAY WE THINK AND SPEAK" – Wendy Palmer
Have you noticed how your state of mind affects how you lead and interact with others? Leadership Embodiment is a program based on neuroscience, mindfulness and the Japanese non-violent martial art of Aikido that teaches you to quickly shift from a reactive state to a more expansive, relaxed and aware state. Ultimately, it will give you the skills to develop your presence, courage, compassion and confidence to overcome the challenges in your organization, career and life. This course is especially relevant for those who are interested in understanding the mind-body connection in leadership.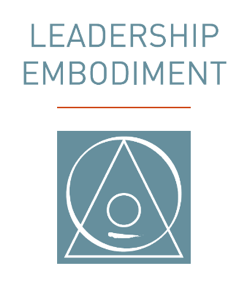 "The Leadership Embodiment work has given me tools to handle stress, pressure and conflict in my life and at work with more compassion and ease. I appreciate how these techniques allow me to interact with others without taking things personally. This practice supports me in meeting the fast pace demands of my career with more humor and precision. I will be forever grateful having had the opportunity to incorporate this work into my daily routine."
—  Michelle Gale, Head of Leadership & Employee Development, Twitter Coach, Beyond Insight
About Wendy Palmer
Wendy Palmer is the founder of Leadership Embodiment a process that uses principles from the non-violent Japanese martial art of Aikido and mindfulness to offer simple tools and practices to increase leadership capacity and respond to stress and pressure with greater confidence and integrity. Wendy holds a sixth degree black belt in Aikido and has practiced mindfulness for over 40 years. She has worked with executive teams and individuals for Twitter, NASA, Salesforce, McKinsey & Co, Oracle, Unilever, the BBC and the Gates Foundation. She is also the author of three books ¨Leadership Embodiment¨, "The Intuitive Body" and "The Practice of Freedom".
READY TO LEAD MORE AUTHENTICALLY?
Sign up for our newsletter below for more insights on transformative leadership