A transformational journey toward whole-hearted leadership
ARE YOU A LEADER WITH THE COURAGE TO TAKE RESPONSIBILITY FOR DEVELOPING OTHERS POTENTIAL?
We are currently offering three types of workshop programs to individuals who want to pursue their leadership development outside of their companies. Please read below for details.
Integral Growth for Women in Leadership Program
(4 Day)
Discover the power of bringing your whole self to leadership in this transformational journey. Aimed at helping women leaders to lead from the power within and influence those around you.
The Integral Growth for Women in Leadership Program is divided into two modules, each consisting of a 2-day workshop.
INTRINSIC MODULE:
Learn to lead from within. You will gain tools to enhance your self-awareness, re-discover your strengths, transform your limiting beliefs, and be brave and whole-hearted.
Learning Objectives:
Understand who you are, where you come from and what you stand for
Identify your strengths, opportunities, pains and fears
Discover the stories and internal dialogues that shape you and rewrite your stories
Deepen understanding of your emotions and strengthen your resilience with mindfulness practices
Define your purpose and values and put them into action
Create a vision to lead with courage
EXTRINSIC MODULE:
Aimed at helping women leaders to embody their leadership presence, face risks and uncertainty, deepen relationship connections and to be influential. You will learn how to have difficult conversations, hold yourself and others accountable and lead with empathy. You will also cultivate your leadership presence to gain clarity of your leadership brand and learn how to expand your trusted network of support.
Learning Objectives:
Cultivate your leadership presence of inclusiveness, centering, listening, and advocating with precision and clarity
Identify and learn how to advocate for your unique brand
Use the BRAVING framework to enhance your trust building skills
Learn the key attributes of empathy and build empathy skills
Identify and expand your trusted network of support
Enhance your influencing skills and build capacity in having authentic difficult conversations
Dare to Lead Program™
(2 Day)
Dare to Lead™ is an empirically based courage-building program that teaches leaders skills to lead with empathy and connection, based on two decades of research by Dr. Brené Brown. This is a unique approach that will help you have difficult conversations, hold yourselves and others accountable, take smart risks that lead to innovation, reset after setbacks, and give and receive feedback—even when it's tough. Especially when it's tough.
Learning Objectives:
Rumbling with Vulnerability: Facing risk, uncertainty, and emotional exposure with courage and clarity.
Living into our Values: Identifying, operationalizing, and practicing the beliefs that we hold most important.
Braving Trust: Creating or deepening connections in relationships and teams based on the seven elements of trust.
Learning to Rise: Learning and growing from the failures, setbacks, and disappointments that are inevitable when we are brave with our lives.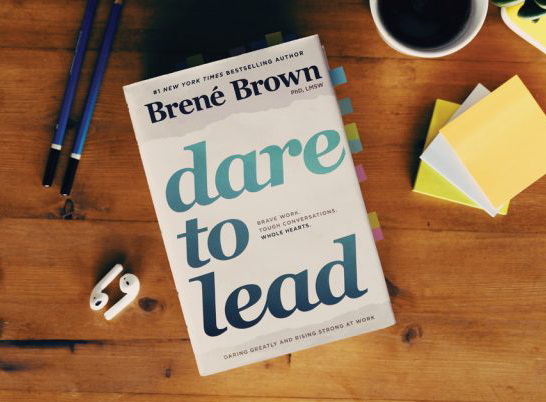 Leadership Embodiment Workshop
(1 Day)
Have you noticed that your productivity depends on your state of mind? Leadership Embodiment is a program based in neuroscience, mindfulness practice and the Japanese non-violent martial art of Aikido to reveal the core patterns hidden in your body and to teach you to quickly shift from a reactive state to a more expansive, relaxed and aware state. Ultimately, it will give you the skills to develop your presence, courage, compassion and confidence to overcome the challenges in your organization, career and life.
Learning Objectives:
Identify your unique personal stress patterns (how you instinctively react under pressure)
How to quickly shift from a reactive state to a more expansive, relaxed and aware state
Body-mind actions to center yourself when facing business and life dilemmas and decisions
How to effectively advocate, influence and enlist powerful support when you encounter resistance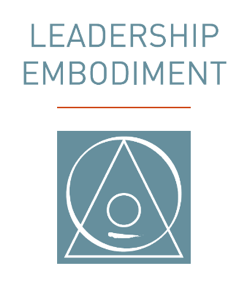 READY TO LEAD MORE AUTHENTICALLY?
Sign up for our newsletter below for more insights on transformative leadership