virtual Unlocking Courageous Leadership Program
May 20, 27, June 3, 10 and 17, 2021 (5 weeks with 1 session/week)
5pm – 7pm on Thursdays (Hong Kong time)
Virtual Live Sessions on Zoom
Courage-building program for future-proof leadership
With the global uncertainties and volatility, organizations need courageous leaders to inspire those they lead and spearhead business transformation.
Our program helps create future-proof leaders who are able to navigate through change and uncertainties, make purposeful and mindful business decisions, and drive innovation and results in their organizations.
We believe organizational transformation starts with personal transformation. Our program is to inspire this inner transformation within leaders – to better lead themselves with courage, resilience and purpose, so they can better empower those they lead to discover their strengths and create larger business impact.
Our 5-week program draws on the cutting-edge work of Dr. Brené Brown who spent 20 years researching on courage, vulnerability and connection – elements much needed in organizations and our world right now. Brené's impactful Dare to Lead™ program is a top leadership development program in the US, being used for fortune 500 companies.
Join us on this transformative journey to be brave and whole-hearted, learn practical skills to lead with purpose and effectively empower others.
As a participant, you will learn the four skillsets of courageous leadership that are teachable, observable, and actionable:
Rumbling With Vulnerability – How we can choose to face uncertainty, emotional exposure and hard conversations with grounded confidence
Living into Our Values – Clarify our values and the gap between our desired and actual behaviors
Braving Trust – How to better build trust and connections with key stakeholders
Learning to Rise – Develop practice to rebound from setbacks more effectively when we are brave enough to fail
The four skill sets will help us get to the root of how to show up, be deliberate, do brave work, and have hard conversations and meaningful relationships in fast-paced complex environments.
We ground our courage building learnings by cultivating resilience and presence with Leadership Embodiment practices by Wendy Palmer, leveraging Japanese martial arts, mindfulness and neuroscience principles.
MAY 2021 series:
Weekly @ 5pm-7pm Hong Kong time
Format: Virtual Live Sessions on Zoom
Session 1: May 20, 2021
Session 2: May 27, 2021
Session 3: June 3, 2021
Session 4: June 10, 2021
Session 5: June 17, 2021
Session 1: Understanding who we are – Power of Vulnerability
Deepen awareness of our strengths and opportunities for growth, recognize the armors that gets in the way of daring leadership and embrace our vulnerability
Session 2: Strengthening resilience
Learn Leadership Embodiment principles to scrutinize how our body and habitual behaviors can impact the way we think and speak, and practice mindfulness to respond more skillfully under stress
Session 3: Clarifying our Values
Understand why values matter, define our core values and identify behaviors in alignment and out of alignment with our values
Session 4: Building connection and trust
Learn to build meaningful connection, gain practical tools to understand and discuss the elements of trust
Session 5: Reshaping our stories and Rising Strong
Understand and stay curious about our emotions, discover stories and internal dialogues that shape us, and rewrite our stories to rebound from setbacks
Human Resources professionals and Business Leaders of all levels passionate to step into greater courage in their professional and personal lives

Any individuals interested in developing and better engaging with their teams

Any individuals aspiring for internal growth and transformation in the way they live and lead
Pre-assessment on courageous leadership skillsets
Coursework and practice tools for individual modules
Establish self-directed peer coaching within the group
Peer online networking with the community of leaders
Practice tools, program workbook and post-program care packet to build sustainable practices
Post-program reinforcement session and optional follow-up coaching (1:1 or group sessions)
Angie Wong is the founder of Wong Global Leadership and leverages more than 20 years of experience in corporate leadership as the former president of a renowned bank in the US. Her multi-cultural background and extensive coaching experience makes her uniquely qualified to provide best-in-class executive coaching and leadership development programs in Hong Kong and across Asia.
Angie is passionate about helping senior leaders to become confident and influential, to lead from within in today's ever-changing global workplace. She created the exclusive Integral Growth Model — a dynamic, accelerated experience that propels clients not only in the boardroom but in all aspects of their lives – as well as a transformational leadership program for women.
Angie is a Certified International Coaching Federation (ICF PCC) coach and a certified Brené Brown Dare to Lead facilitator. She is also a Daring Way™ facilitator and a certified Leadership Embodiment Practitioner.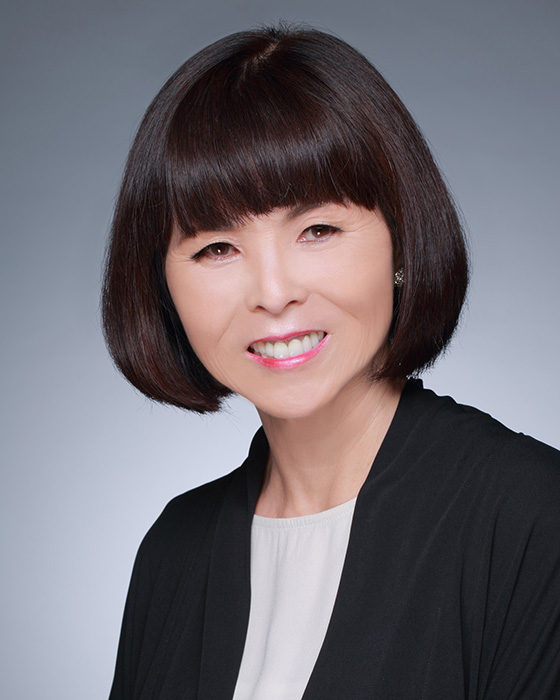 What Our Participants Say:
I was able to learn and use tools immediately after attending the program. It helped me self-reflect on my own barriers to trust, and to re-shape my narratives. Angie was able to create a safe space for learning and sharing.  At the same time, I met amazing people in the course.
– Lara Tiam, VP HR (North Asia), Disney
"The fast pace of change in the work place and increasingly volatile business environment is a significant source of stress, especially for those who want to do the right thing for herself and the people around. This program provides a unique toolkit for those keen to build the resilience needed to thrive with passion and purpose, and help others do the same."
– Janet Low, Head of Marketing and Customer Support, MoneyHero
"This course shares research-backed knowledge on strength, connection, reflection, and leadership of self and others. Angie beautifully choreographs the content and provides a workbook that holds wisdom for life – it bottom lines into leading lives we love and leading as people we love. Invest in this – you and your world deserve it."
– Deborah Willig, Director (NGO Futures), InterAction
"Great overview of what it means to lean into being a true courageous leader."
– Steve Marler, SVP Global Manufacturing & Quality, Fresenius Medical Care
Ready to bring your whole self to leadership?
Enroll for our upcoming classes now!