Date: TBC in Q2 2021 (3 days in Hong Kong)
Time: 9.00 – 18.00

Dare to Show Up for Who You Are
We often hear the saying "fake it till you make it". Do we really have to fake it, or can we show up authentically for who we are?
What if we can take off our armors, embrace our vulnerability and have the courage to advocate for what we believe in instead of worrying what others may think?
Our Dare to Lead™ program is an empirically based courage-building program based on 20 years of research by Dr. Brené Brown. Join us and an intimate group of like-minded individuals to become a daring and courageous leader by building the four skill sets of courageous leadership that are tactical, actionable, and practical.
Understand why vulnerability matters as a leader and as a person

Able to tackle tough conversations and move to straight talk and action

Practice empathetic leadership and lead with warmth instead of from fear

Learn to build trust and create meaningful connection

Identify your personal values and behaviors that support them
A courage-building program delivered by a certified Dare to Lead™ facilitator:
Class size would be limited to ensure an intimate setting, first-come-first-served. Register now to access this deep learning!
Date: TBC in Q2 2021 (3 days)
Time: 9.00 – 18.00
Venue: TBC
Our in-person program is designed to be delivered in 12 lessons in 3 days:
Lesson 1 – The Heart of Daring Leadership
Learn about daring leadership and the four practical skillsets while beginning to practice advocating for yourself
Lesson 2 – Rumbling with Vulnerability
Understand the role of courage in daring leadership and dispel myths surrounding vulnerability
Lesson 3 – Shame
Recognize how shame, scarcity, and comparison show up in the workplace and affect engagement, trust, and connection
Lesson 4: Empathy
Understand the components of empathy and common barriers that interfere with meaningful connection
Lesson 5: Armored vs. Daring Leadership
Recognize the armor that gets in the way of daring leadership
Lesson 6: Grounded Confidence & Rumbling Skills
Learn how curiosity and rumble skills can be practiced to develop grounded confidence
Lesson 7: Living into Our Values
Identify your core values and the behaviors that support these values; learn the skills for tough conversations including giving and receiving feedback
 Lesson 8: BRAVING Trust
Learn how trust is essential to building meaningful connection and use the BRAVING inventory as a way of understanding and discussing the elements of trust
Lesson 9: The Rising Strong Process
Learn the importance of curiosity and managing emotion
Lesson 10: Rumbling with our SFDs
Experience how writing our Shitty First Draft (SFD) helps make meaning of our experiences; identify patterns of over/ under-functioning
Lesson 11: The Revolution & Closing
Reflect and determine how you will integrate key learnings from this course into your professional life
Lesson 12: Reflection and Discussion of Key Insights
Reflect on key themes, strategies and tools from this workshop and what you can do differently and develop and action plan for going forward
Any executives and leaders from organizations or work teams of any sizes

Any individuals interested in developing and better engaging with their teams

Human resources professionals aspiring to drive innovation and change in their work culture
Note: To ensure participants fully benefit from this program, class size is limited to an intimate setting of maximum 16 participants.
Dare to Lead™ course workbook
Dare to Lead™ Trained certificate
Dare to Lead™ Trained badge for your online profile
Establish self-directed peer coaching within the group
Peer online networking with the community of leaders
Note: This training does not certify participants to train others in this work.
Angie Wong is the founder of Wong Global Leadership and leverages more than 20 years of experience in corporate leadership as the former president of a renowned bank in the US. Her multi-cultural background and extensive coaching experience makes her uniquely qualified to provide best-in-class executive coaching and leadership development programs in Hong Kong and across Asia.
Angie is passionate about helping senior leaders to become confident and influential, to lead from within in today's ever-changing global workplace. She created the exclusive Integral Growth Model — a dynamic, accelerated experience that propels clients not only in the boardroom but in all aspects of their lives – as well as a transformational leadership program for women.
Angie is a Certified International Coaching Federation (ICF PCC) coach and the first certified Brené Brown Dare to Lead facilitator in Hong Kong. She is also a Daring Way™ facilitator and a certified Leadership Embodiment Practitioner.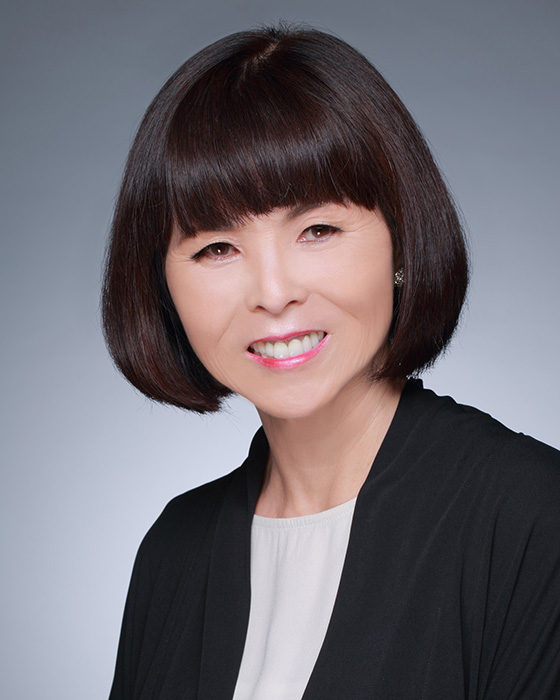 READY TO LEAD MORE AUTHENTICALLY?
Sign up for our newsletter below for more insights on transformative leadership